NEWS
Facebook
NEWS
EDIT IT Summer School Starts in Seven Cities
18-07-Tue
We're excited to announce that our EDIT IT Summer School today opened its doors to more than 100 students in Ljubljana, Maribor, Banja Luka, Sarajevo, Mostar, Belgrade and Kragujevac.
With a wide range of topics based on the latest technology and business trends, the school will give participating students the knowledge and experience to help them build a successful IT career. ​
The key message of EDIT18 is 'Construct your future'. Our aim is to take learning beyond theory and prepare students for the real world of work by enabling them to lead, develop and collaborate on real-world IT projects. EDIT is also the opportunity to work alongside some of the region's top IT professionals, develop communication and leadership skills, and get a taste of working life with Comtrade.
Through lectures, group projects and presentations, students will explore innovative technologies and tools such as Blockchain, cryptocurrencies, passenger engagement platforms, gaming analytics, intralogistics and many more.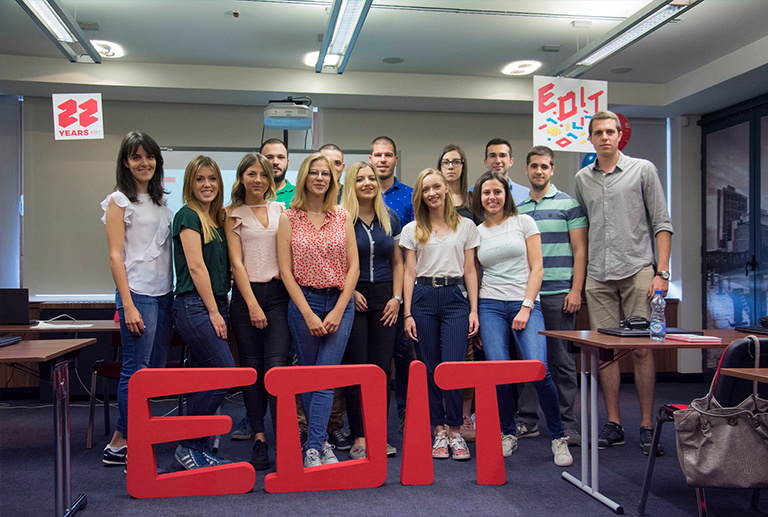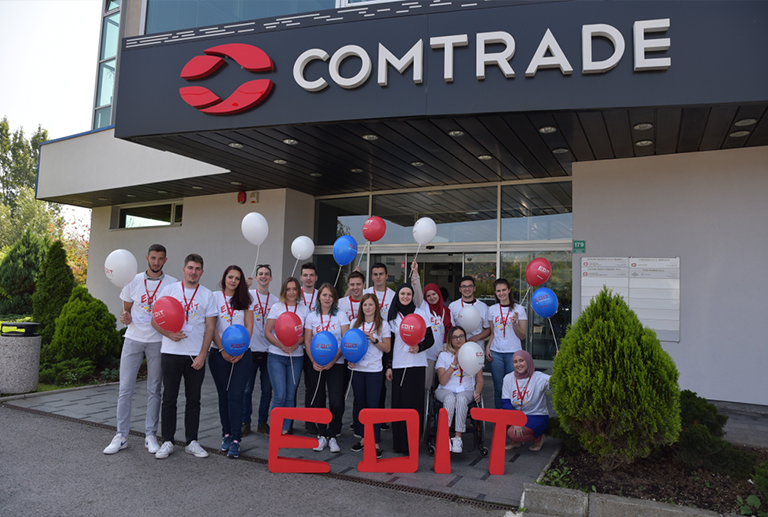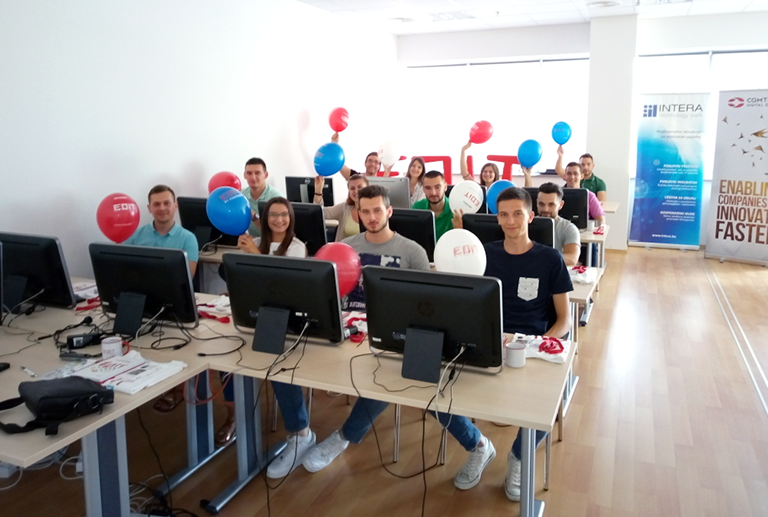 This year's EDIT locations & topics (16 – 17 July):
Campus Slovenia & international students:
Ljubljana: Entertain to Win: Build Your Own Passenger Engagement Platform
Maribor: The Story Behind the Data: Building Data Visualizations for Gaming
Campus Serbia:
Belgrade: The Blockchain Revolution: Using DinarToken to Promote Tourism
Kragujevac: Multiple Material Flow Controllers
Campus Bosnia and Herzegovina:
Sarajevo: Travel Activity Tracker
Banja Luka: Blockchain: Shaping the Future of Business
Mostar: (car)bot2share
Want to find out more? Visit edit.world & follow EDIT on Facebook and @ctedit​ Instagram.
Facebook

EDIT
21-04-2019
The first steps at EDIT were made over 20 years ago in Ljubljana. Since then,
#EDITworld
has spread across the region and now takes place in seven cities. 🙌🎈

EDIT
19-04-2019
Little else feels as good as accomplishment.
#EDITworld
provides that feeling to all of its participants, marking not the end of the road, but the beginning of a great new one! 😎🙋‍♂️ 👉 edit.world

EDIT
16-04-2019
We'll give you a new perspective of what your future can be 😀. Come and join us at our FREE IT summer school.
#EDITworld

EDIT
11-04-2019
Practice makes perfect. 🎯 The same goes for everything. But everything starts with setting your goals. When you know your goals, hitting them in the center is much easier.
#EDITWorld

EDIT
10-04-2019
EDIT Free IT summer school has the power to inspire you to fast track your IT career, all the while making friends and having a great time🤩. Get a head start by applying now.
#EDITworld
!