NEWS
Facebook
NEWS
EDIT IT Summer School Starts in Seven Cities
18-07-Tue
We're excited to announce that our EDIT IT Summer School today opened its doors to more than 100 students in Ljubljana, Maribor, Banja Luka, Sarajevo, Mostar, Belgrade and Kragujevac.
With a wide range of topics based on the latest technology and business trends, the school will give participating students the knowledge and experience to help them build a successful IT career. ​
The key message of EDIT18 is 'Construct your future'. Our aim is to take learning beyond theory and prepare students for the real world of work by enabling them to lead, develop and collaborate on real-world IT projects. EDIT is also the opportunity to work alongside some of the region's top IT professionals, develop communication and leadership skills, and get a taste of working life with Comtrade.
Through lectures, group projects and presentations, students will explore innovative technologies and tools such as Blockchain, cryptocurrencies, passenger engagement platforms, gaming analytics, intralogistics and many more.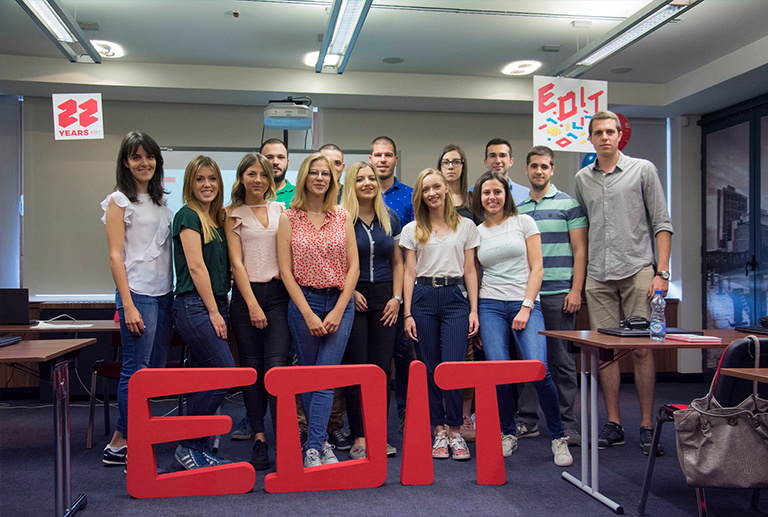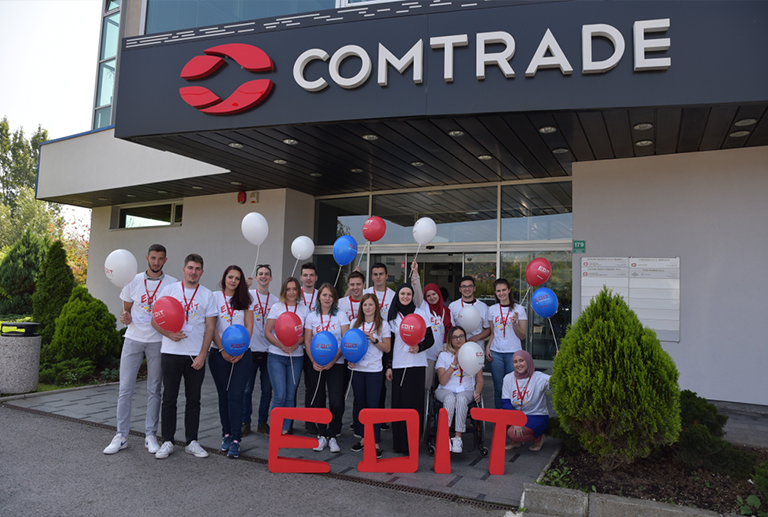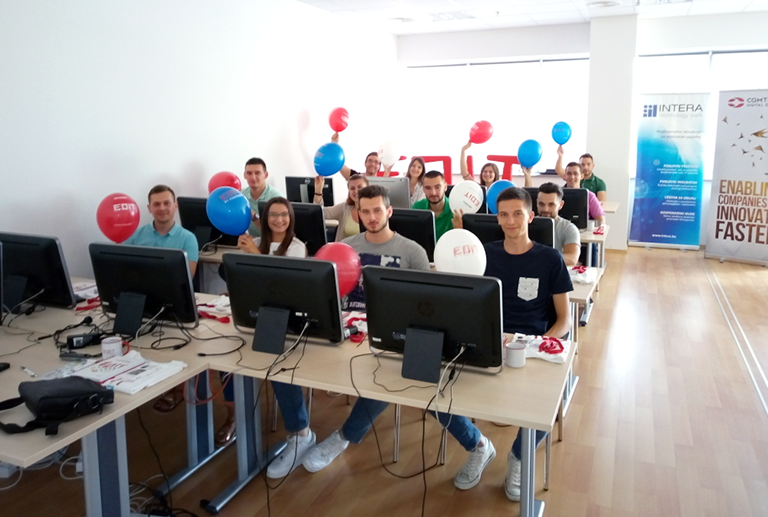 This year's EDIT locations & topics (16 – 17 July):
Campus Slovenia & international students:
Ljubljana: Entertain to Win: Build Your Own Passenger Engagement Platform
Maribor: The Story Behind the Data: Building Data Visualizations for Gaming
Campus Serbia:
Belgrade: The Blockchain Revolution: Using DinarToken to Promote Tourism
Kragujevac: Multiple Material Flow Controllers
Campus Bosnia and Herzegovina:
Sarajevo: Travel Activity Tracker
Banja Luka: Blockchain: Shaping the Future of Business
Mostar: (car)bot2share
Want to find out more? Visit edit.world & follow EDIT on Facebook and @ctedit​ Instagram.
Facebook

EDIT
29-07-2019
Time truly flies by when you're having fun, so it's not surprising that
#EDITworld19
is already over. It was amazing though and the students were fantastic. 🤩 We're sure they left with more than with which they came and that EDIT will be one of their favorite memories. Here's a special thanks to them and to all at Comtrade which made it possible. We're looking forward to next year! 🙌

EDIT
25-07-2019
As
#EDITworld19
slowly comes to an end, participants have just one more day until their final solution presentations. In the meantime, we ventured outside to have some fun in the sun and show off that team spirit! 🤩

EDIT
24-07-2019
Our projects where specifically designed to inspire our students, engaging them in problem solving, critical and creative thinking, and problem solving in IT. 🔎 Hope to see them have great IT careers after EDIT.
#EDITworld19

EDIT
23-07-2019
There's nothing like a good team to get the job done. 🙌 That's what we're teaching our students at
#EDITworld19
. 🥇

EDIT
19-07-2019
We've been at inspiring through education for over 20 years. Every generation boosts our resolve to continue on to the next. 🎈