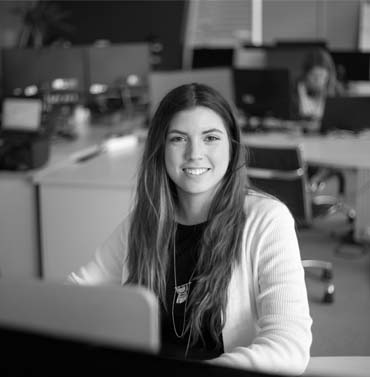 Sanja Kojic
Software developer
Your role at Comtrade
When did you join Comtrade and what is your current role?
I started my internship at Comtrade in August 2016. The placement resulted in a full-time job offer and I currently work as a Programmer (Software Engineer), developing an Android app. I was fortunate enough to get the opportunity to work on a real application that is available on play store and is used to measure blood pressure.
What's the best part about working at Comtrade?
First thing that comes to mind is excellent working conditions. The work atmosphere is very relaxing, I get along well with my colleagues and find my role fulfilling.
Your experience at EDIT
Why did you apply for EDIT?
I discovered EDIT through Facebook. At the time, I was interning at another company so I kept following all EDIT-related news and waited for the application process to start next year. I decided to apply because I was eager to get a taste of working on real-world projects at a large company.
What was your experience at EDIT like? What project did you work on?
The program allowed me to fully grasp what it is like to work at Comtrade. The project my team worked on was executed in a simulated environment, using real software development methodologies. Over the course of two weeks, we familiarized ourselves with the full software development lifecycle – from the initial idea to the full-fledged product.
What is your favorite memory from EDIT?
I'm sure most students will say friendships and I have to agree – we meet lots of new friends. That being said, what I'll remember most about EDIT is experiencing what it's like to work at a large company. During the program, I got to use the technologies I hadn't come across before, as well as to overcome a completely new set of challenges. These were very useful and valuable opportunities.
How did EDIT help prepare you for a career in IT?
EDIT was my first step into the real IT world. I feel like working at Comtrade is similar to the EDIT experience, only with a lot more responsibility.
Your future at Comtrade
How do you see your future at Comtrade?
In the near future, I see myself working as a Software developer.
What would you like to accomplish?
Some programmers are wholly committed to becoming experts in their filed, while some aim to develop entirely new skills that will help them move to Team Manager roles. I belong to the latter group.