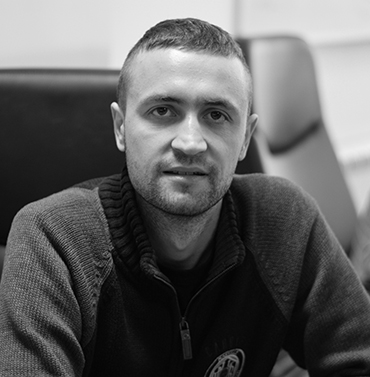 Sandro Zdravkovic
Software Engineer
Your role at Comtrade
1.When did you join Comtrade and what is your current role?
I started working at Comtrade in February 2010 and my current role is Software Engineer on HP Support Centre portal. Over the years I worked in different roles, including Team Lead, on various large projects – Ministry of Internal Affairs asset management, Casino configuration management, HP BSM Connector, HP Operations manager server and HP Support centre portal.
2.What's the best part about working at Comtrade?
Great co-workers who are always willing to help and listen to your opinion. Colleagues who know how to collaborate. Also, a lot of company activities, like team buildings, Family Day and various celebrations. The most valuable part is being able to progress and improve your knowledge and skills – if you are willing to learn, the company will help you achieve your goals.
Your experience at EDIT
1.Why did you apply for EDIT?
When I was a student, I received an email from my faculty administration officer about EDIT, so I decided to give it a shot.
2.What was your experience at EDIT like? What project did you work on?
Attending EDIT summer school was very interesting. That was the first time I got to work on a team project and be a team leader. My group and I worked on implementing a solution the same way it is done in a big IT company like Comtrade. I got to meet many nice people and had the pleasure of working and having fun with them.
3.What is your favorite memory from EDIT?
My team's presentation in front of many Comtrade employees and, of course team building at the end of the first week of the program.
4.How did EDIT help prepare you for a career in IT?
The key to every successful project is knowing how to work well within a team. EDIT summer school introduced me to the dynamics of teamwork and gave me the opportunity to practice and improve my leadership skills.
Your future at Comtrade
1.How do you see your future at Comtrade?
I see myself constantly learning about new technologies, improving my skills and contributing to new and challenging projects.
2.What would you like to accomplish?
Even though I already have the OCPJP certificate, I would like to gain more certifications and learn how to work with new technologies. I also want to improve skills that will help me to become a software architect and a team lead.