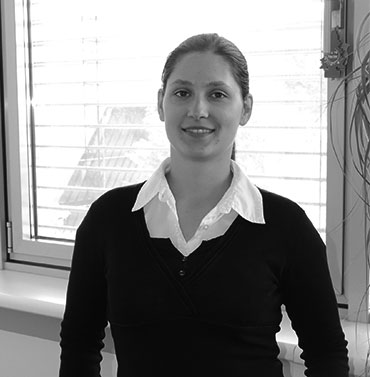 Your role at Comtrade
When did you join Comtrade and what is your current role?
I joined Comtrade seven years ago, shortly after taking part in EDIT summer school. Over the years, I've expanded my knowledge and skills as a tester in the gaming area and more recently as a project manager. Since I've started, I mainly worked on a Gaming System (now sCore) and on projects based on the implementation of G2S and S2S protocols, which standardize communication between entities on a gaming floor.
What's the best part about working at Comtrade?
Working alongside great people and being part of a company that lives up to its values.
Your experience at EDIT
Why did you apply for EDIT?
I heard about EDIT from fellow students at the Faculty of Electrical Engineering and Computer Science (FERI) and decided it would be a good idea to send an application.
What was your experience at EDIT like? What project did you work on?
I worked on a network management system – the usage of modern methods for monitoring computer systems.
What is your favorite memory from EDIT?
I would definitely have to say the gathering of the Maribor EDIT group 2007 on Glazuta, Pohorje and reliving the EDIT spirit.
How did EDIT help prepare you for a career in IT?
Attending EDIT gave me a glimpse into what it's like to work on real projects in a real work environment. I had the opportunity to work in small teams, come up with solutions to problems and resolve conflicts with other participants – all really valuable things to learn early on in one's career. I also formed important connections that helped me transition into the company as a newcomer.
Your future at Comtrade
How do you see your future at Comtrade?
I am confident the future will bring more dynamic projects and interesting challenges with many opportunities for personal and professional development.
What would you like to accomplish?
I would like to expand the knowledge I've gained in the previous years and continue to develop new skills and expertise.