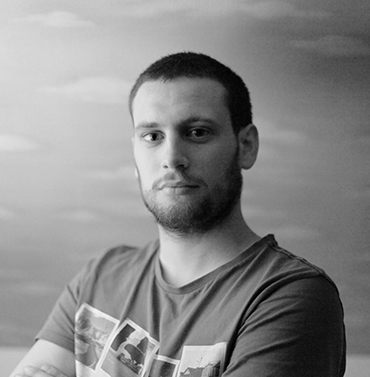 Nemanja Djurovic
Back-End developer
Your role at Comtrade
When did you join Comtrade and what is your current role?
I joined Comtrade in September 2016. Currently, I work as Back-End developer in the healthcare business vertical. Also, this year I will be a mentor at EDIT IT summer school.
What's the best part about working at Comtrade?
Joining Comtrade allowed me to build new connections. When I first started, I lacked practical experience. I learned a lot from my mentors and colleagues who were happy to guide me in the right direction and help me develop the skills that I needed to further my career. Comtrade offers a great working atmosphere and we get to use modern work equipment, which is a big plus.
Your experience at EDIT
Why did you apply for EDIT?
I heard of EDIT from senior students at university. After hearing about their experiences, I decided to give it a go.
What was your experience at EDIT like? What project did you work on?
My team and I worked on developing an Android application. The project was focused on Augmented Reality and involved teamwork, a variety of challenges and knowledge transfer.
What is your favorite memory from EDIT?
I really enjoyed working with a team. We all had individual responsibilities and we also helped each other to successfully complete the project. Besides work, we also had plenty of opportunities to bond and get to know each other. We lunched together regularly and participated in a fun teambuilding at the end of the first week.
How did EDIT help prepare you for a career in IT?
EDIT helped me gain much needed work experience. It allowed me to learn more about what it's like to work in the IT industry and to acquire valuable knowledge. On top of that, I also made lots of new friends.
Your future at Comtrade
How do you see your future at Comtrade?
I'd like to continue working as Backend developer for the healthcare sector. In the future, I see myself developing my technical skills and learning about new technologies.
What would you like to accomplish?
My goal is to become a leader of a team working on an exciting large-scale project for the medical industry.