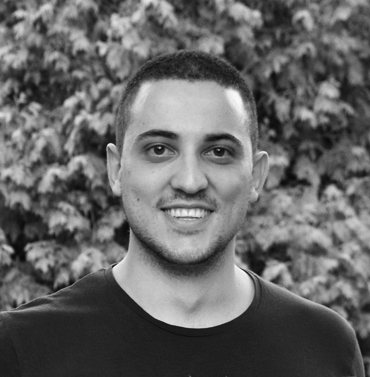 Marko Stevankovic
Associate Software Developer
Your role at Comtrade
When did you join Comtrade and what is your current role?
My Comtrade story started in 2018, when I entered a 3-month DWH/BI internship program, after which I was employed fulltime into the same team, working as an Associate Software Developer, which is the position that I hold now.
What's the best part about working at Comtrade?
The first thing that comes to mind is certainly the great working environment, the great mood at the office and in our team and of course, friendly and happy colleagues that are always ready to help.

Your experience at EDIT
Why did you apply for EDIT?
During the winter preceding EDIT, I attended a variety of lectures regarding blockchain, both at my own university and other tech universities. I'm sorry to say that all of those lectures boiled down to a lot of theorizing and general talk with absolutely no hands-on knowledge whatsoever.
I've always believed that it's best to learn by example, so naturally, when I heard that EDIT's topic would be learning blockchain basics through developing our own cryptocurrency, the choice was a no-brainer.
What was your experience at EDIT like? What project did you work on?
My team and I worked on developing DinarToken – a cryptocurrency, and Smart Contracts for exchanging, using and managing Dinartoken, with the main goal being to promote tourism in Serbia.
What is your favorite memory from EDIT?
The friendship and teamwork.
How did EDIT help you prepare for an IT career?
I've never had any hands-on experience outside of my university before.
The projects I have worked on at my university, I did with a team of people with whom I hangout every day. We think alike, have passed the same exams and solve problems in a similar fashion. On the other hand, EDIT brought together a group of people from different universities, with diverse views in regards to solving the same problems and market needs, which was a challenge in itself, while trying to complete our project.

Your future at Comtrade
How do you see your future at Comtrade?
I hope to continue to develop my DWH/BI knowledge and to eventually specialize in Data Engineering and Big Data.
What would you like to accomplish in the future?
I would also like to attain some additional skills apart from my tech skills, so that I can climb the corporate ladder and one day do business analysis and project management.