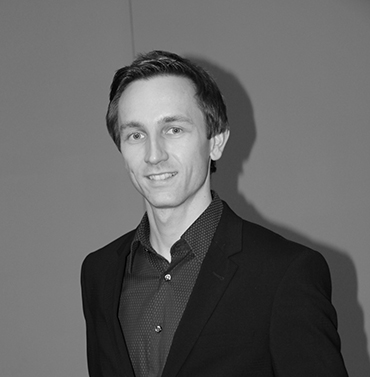 Joze Pfeifer
Project Manager
Your role at Comtrade
1.When did you join Comtrade and what is your current role?
I started working at Comtrade in 2006 as a Student Software Engineer. With the rise of mobile technologies, I became focused on gathering knowledge and expertise in the mobile segment. In 2012, I was promoted to Project Manager which gave me the opportunity to manage the development of cutting-edge online gaming products.
2.What's the best part about working at Comtrade?
The variety of projects we get to work on and great teams. We have many employees who are experts in their area of work, so you always have someone to turn to when you have a question. We get to work on different projects and in many different roles, so it never gets boring and you are always learning something new. And some projects can take you all over the world.
Your experience at EDIT
1.Why did you apply for EDIT?
I heard about EDIT from my friends and applied because I wanted to experience working in a team environment and on a real-world project.
2.What was your experience at EDIT like? What project did you work on?
I was part of a team that worked on an ASP.NET 2.0 web page, which was a new and exciting technology back in 2006. The actual output itself wasn't as important to me as the experience of working in a bigger team for the first time. At university, we mostly worked individually so this was a good way to get a taste of what it's like working in a team.
3.What is your favorite memory from EDIT?
Working with fellow students who later became good friends gave me a sense of fulfillment. Four of us even created a team and took part in Imagine Cup 2007 where we had the opportunity to plan, develop and present a product all on our own.
4.How did EDIT help prepare you for a career in IT?
EDIT was a stepping stone to my career at Comtrade. The program piqued my interest in working in groups and helped prepare me for leading a team.
Your future at Comtrade
1.How do you see your future at Comtrade?
I hope that in the future I can become an even more important part of Comtrade's team. The last few months I was able to write up a couple of articles and presentations, which was a nice challenge. I would definitely like to be more involved in presales in the future.
2.What would you like to accomplish?
First and foremost, that my current and future projects leave the customer and team members satisfied. Secondly, I think that I still have a lot to learn from my peers and superiors so I will also focus on personal and professional growth.