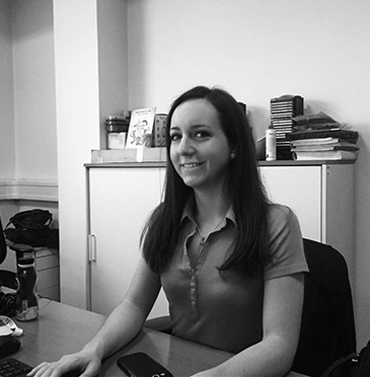 Your role at Comtrade
1.When did you join Comtrade and what is your current role?
I started working at Comtrade in October 2012. I currently work on a few projects (internal applications for a bank). I'm involved in developing new functionalities and customer support.
2.What's the best part about working at Comtrade?
Definitely the collaborative team environment.
Your experience at EDIT
1.Why did you apply for EDIT?
One of my friends recommended the program and I thought it would be a good experience.
2.What was your experience at EDIT like? What project did you work on?
My team and I worked on a mobile application for a telecommunications operator.
3.What is your favorite memory from EDIT?
Meeting new friends, resolving problems together and building a functional application in the end. As this was our first mobile application, we were all very excited about accomplishing our tasks successfully.
4.How did EDIT help prepare you for a career in IT?
EDIT was a good preparation as it simulated our future working environment. We learned about teamwork, problem solving, time management and other things that come up in daily work life.
Your future at Comtrade
1.How do you see your future at Comtrade?
I hope I will have a chance to work on new, innovative projects.
2.What would you like to accomplish?
I would like to become an expert in my field and develop new skills.