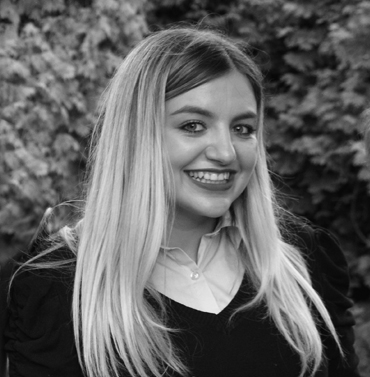 Antuanea Perovic
Frontend developer za web aplikacije
Your role at Comtrade
When did you join Comtrade and what is your current role?

I joined Comtrade in late August 2018. Currently, I work as a web app frontend developer.

What's the best part about working at Comtrade?

The great work environment in my office, coupled with colleagues that are more than ready to help.


Your experience at EDIT

Why did you apply for EDIT?

My reasons were twofold. First, I had heard previous positive experiences of people, stating that it was very interesting, and second, when I applied, the topic was very appealing to me.

What was your experience at EDIT like? What project did you work on?

To me, EDIT was not only a nice experience, but an extremely useful one as well. Our task was to create a blockchain based app that would lure tourists to spend their money in Serbia. My team worked on creating an app for purchasing local products which granted tokens, which could be used for a discount on their next purchase.

What is your favorite memory from EDIT?

My favorite memory is most certainly the fun time I had with all the other "EDITeers" and the teamwork we shared, which brought us together and kept us united.

How did EDIT help prepare you for a career in IT?

During EDIT, we interviewed quite a bit of people that we felt could be users of our app. This is something that I had not done before and I found it very useful. We also learned how to plan a project in Scrum, which I found even more useful, especially in my line of work.


Your future at Comtrade

How do you see your future at Comtrade?

For now, I see myself right where I am. I am happy at my job, with what I do, as well as with my surroundings at work.

What would you like to accomplish in the future?

I would like to advance my career, and to learn new things in the field of programing, which I haven't had a chance to until now.