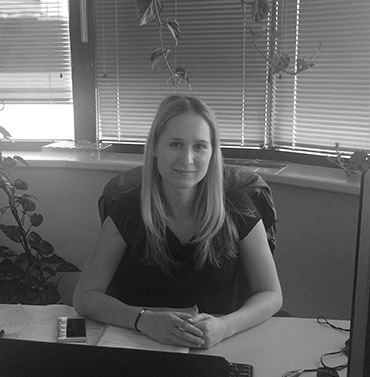 Anja Jozelj
Business analyst
Your role at Comtrade
When did you join Comtrade and what is your current role?
I joined Comtrade in September 2014, after attending the EDIT Summer School. After a year of working as a student, I was offered a permanent position with Comtrade Gaming, where I currently work as a Business Analyst.
What's the best part about working at Comtrade?
Comtrade is one of those rare companies that provides a dynamic work environment, supports employees and encourages an open business culture. Because of its size, Comtrade enables employees to build on their strengths in multiple fields. The project opportunities encourage all team members to find a field of expertise that works best with their skills and interests.
Your experience at EDIT
Why did you apply for EDIT?
While studying Mathematics in university, I was looking for an opportunity to apply the skills I learned in a practical environment. The particular focus that year was on water sustainability and I was curious as to how an IT summer school would work out for me.
What was your experience at EDIT like? What project did you work on?
Comtrade's EDIT was a great experience for me because I gained knowledge in a variety of areas and met interesting people, many of whom still work at Comtrade.
I attended the Summer School in 2014, when the topic was environmental – water sustainability. The project involved creating a mobile application that would enable and motivate people to limit their everyday water usage, by introducing gamification components. An alarm system programmed into the application informed users about extraordinary events (e.g. water leakage) to prevent and inform them about potential damages.
What is your favorite memory from EDIT?
I enjoyed every moment of it, but if I had to pick one, it would be the final presentation. It is when all our ideas came to life and we managed to show an actual mobile application we had created.
Your future at Comtrade
How do you see your future at Comtrade? What would you like to accomplish?
I am very happy with what I am currently doing and would like to continue working in the Gaming sector. The fields of expertise that attract me the most are predictive analytics, data mining etc.