NEWS
Facebook
NEWS
ANOTHER EDIT IT SUMMER SCHOOL TERM IS UPON US
19-04-Mon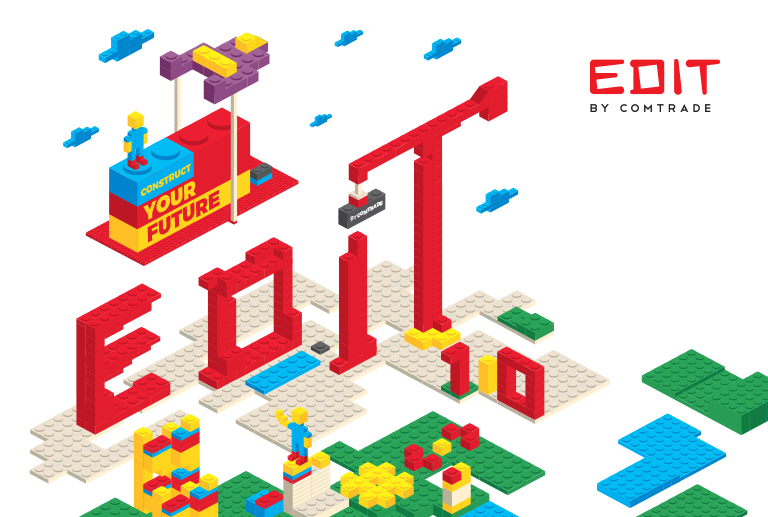 We're very pleased to announce that EDIT 2019 is on its way. We will be opening our doors to students on July, 15, providing a lot of challenges and countless opportunities for fun, concluding on July, 26.
Comtrade, the leading IT company in South East Europe (SEE), is the organizing force behind EDIT IT Summer School. It provides the real-world projects for hand-on learning, the stimulating environments and the experts that overlook and mentor the courses and students.
We are all hard at work finalizing the topics for this summer's EDIT, as well as the projects which students will be working on. Meanwhile, submit your pre-applications and we will keep you informed about EDIT, as soon as new info becomes available.
As ever, a fun time is guaranteed this year, with lots of teambuilding, sports and other activities.
We will be announcing our final list of topics very soon. This info will be available here, and on our Facebook and Instagram pages, so follow us, if you haven't already.
Facebook

EDIT
29-07-2019
Time truly flies by when you're having fun, so it's not surprising that
#EDITworld19
is already over. It was amazing though and the students were fantastic. 🤩 We're sure they left with more than with which they came and that EDIT will be one of their favorite memories. Here's a special thanks to them and to all at Comtrade which made it possible. We're looking forward to next year! 🙌

EDIT
25-07-2019
As
#EDITworld19
slowly comes to an end, participants have just one more day until their final solution presentations. In the meantime, we ventured outside to have some fun in the sun and show off that team spirit! 🤩

EDIT
24-07-2019
Our projects where specifically designed to inspire our students, engaging them in problem solving, critical and creative thinking, and problem solving in IT. 🔎 Hope to see them have great IT careers after EDIT.
#EDITworld19

EDIT
23-07-2019
There's nothing like a good team to get the job done. 🙌 That's what we're teaching our students at
#EDITworld19
. 🥇

EDIT
19-07-2019
We've been at inspiring through education for over 20 years. Every generation boosts our resolve to continue on to the next. 🎈