NEWS
Facebook
NEWS
ANOTHER EDIT IT SUMMER SCHOOL TERM IS UPON US
19-04-Mon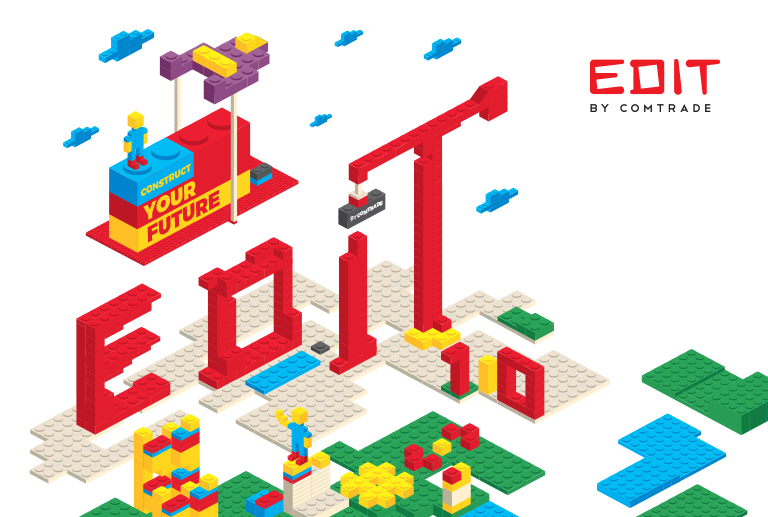 We're very pleased to announce that EDIT 2019 is on its way. We will be opening our doors to students on July, 15, providing a lot of challenges and countless opportunities for fun, concluding on July, 26.
Comtrade, the leading IT company in South East Europe (SEE), is the organizing force behind EDIT IT Summer School. It provides the real-world projects for hand-on learning, the stimulating environments and the experts that overlook and mentor the courses and students.
We are all hard at work finalizing the topics for this summer's EDIT, as well as the projects which students will be working on. Meanwhile, submit your pre-applications and we will keep you informed about EDIT, as soon as new info becomes available.
As ever, a fun time is guaranteed this year, with lots of teambuilding, sports and other activities.
We will be announcing our final list of topics very soon. This info will be available here, and on our Facebook page, so follow us, if you haven't already.
Facebook

EDIT
21-04-2019
The first steps at EDIT were made over 20 years ago in Ljubljana. Since then,
#EDITworld
has spread across the region and now takes place in seven cities. 🙌🎈

EDIT
19-04-2019
Little else feels as good as accomplishment.
#EDITworld
provides that feeling to all of its participants, marking not the end of the road, but the beginning of a great new one! 😎🙋‍♂️ 👉 edit.world

EDIT
16-04-2019
We'll give you a new perspective of what your future can be 😀. Come and join us at our FREE IT summer school.
#EDITworld

EDIT
11-04-2019
Practice makes perfect. 🎯 The same goes for everything. But everything starts with setting your goals. When you know your goals, hitting them in the center is much easier.
#EDITWorld

EDIT
10-04-2019
EDIT Free IT summer school has the power to inspire you to fast track your IT career, all the while making friends and having a great time🤩. Get a head start by applying now.
#EDITworld
!