NEWS
Facebook
NEWS
ANOTHER EDIT IT SUMMER SCHOOL TERM IS UPON US
19-04-Mon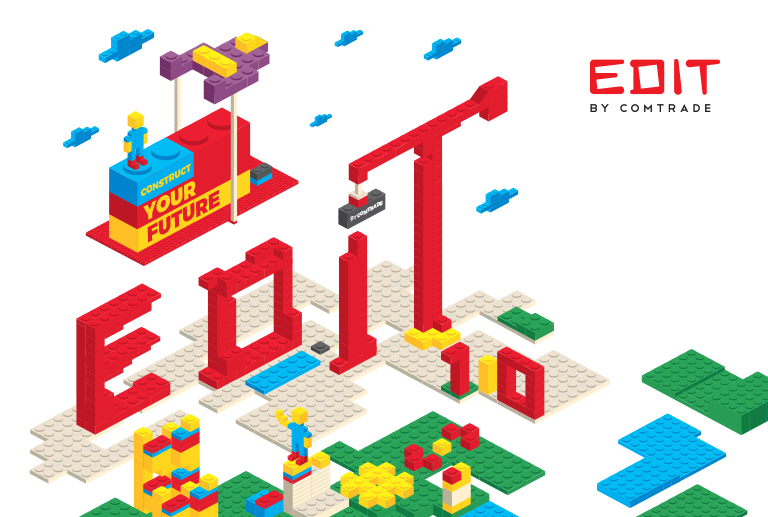 We're very pleased to announce that EDIT 2019 is on its way. We will be opening our doors to students on July, 15, providing a lot of challenges and countless opportunities for fun, concluding on July, 26.
Comtrade, the leading IT company in South East Europe (SEE), is the organizing force behind EDIT IT Summer School. It provides the real-world projects for hand-on learning, the stimulating environments and the experts that overlook and mentor the courses and students.
We are all hard at work finalizing the topics for this summer's EDIT, as well as the projects which students will be working on. Meanwhile, submit your pre-applications and we will keep you informed about EDIT, as soon as new info becomes available.
As ever, a fun time is guaranteed this year, with lots of teambuilding, sports and other activities.
We will be announcing our final list of topics very soon. This info will be available here, and on our Facebook and Instagram pages, so follow us, if you haven't already.
Facebook

EDIT
10-06-2019
Applications for Ljubljana and Maribor are open only two more days, ending on June 12th. Hurry up, because someone else might just grab your place this year. 🏃‍♂️🏃‍♀️
#EDITworld
PRIJAVE ZA POLETNO ŠOLO EDIT 2019

EDIT
07-06-2019
EDIT free IT summer school offers you a chance to learn some really cool things about the newest tech, while you're having fun with your team. 😆 Apply now at https://www.edit.world/application/

EDIT
05-06-2019
Remember to show off your capabilities! 👏 Over the years, Comtrade has offered employment to a number of EDIT students, giving them the chance to further their IT careers in an excellent work environment. 🙋‍♂️

EDIT
04-06-2019
Let
#EDITworld
inspire you to stand up for your beliefs, back your opinions and to tackle every challenge head-on. 👉 https://www.edit.world/application/

EDIT
27-05-2019
Teamwork breeds the best results! :)
#EDITworld
brings together a variety of students and emphasizes every individual effort while working towards a common goal. To be part of EDIT, apply now! Construct Your Future!