NEWS
Facebook
NEWS
The 20th EDIT Summer School Wraps Up
16-08-Tue
We are proud to announce that the 20th EDIT Summer School has been successfully completed. Organized by Comtrade, EDIT 2016 gathered more than 100 students across 7 different campuses.
Spanning Belgrade, Kragujevac, Ljubljana, Maribor, Banja Luka, Sarajevo and Dublin, EDIT Summer School promoted experience-based learning on a truly international level.
With digital transformation taking the IT industry by storm, EDIT participants got to grips with topics such as mobility as a service, Internet of Things and Augmented reality. In a fun-filled atmosphere, students have taken on various complex projects, displaying innovative thinking, creativity and problem solving skills.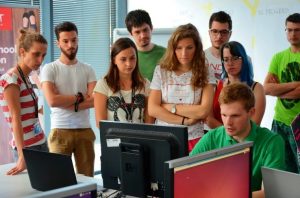 The aim was to provide students with hands-on experience of working on IT projects and help them jump start a career in the tech industry. They were encouraged to work together, share knowledge and take change of projects and teams. Besides classroom learning, the Summer School also involved a number of team building activities.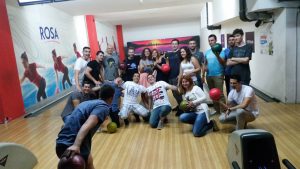 Compared to previous years, EDIT 2016 attracted a greater number of female participants. We were extremely pleased to see a diverse pool talent, which is fundamental for the successful growth of the IT industry.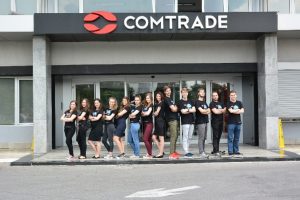 We would like to thank all EDIT students, teachers and mentors for their participation and contribution. The 20th anniversary is an important milestone for EDIT and we look forward to exploring new topics and welcoming even more young IT enthusiasts next year.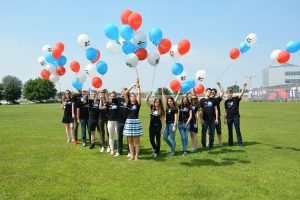 Facebook

EDIT
25-04-2019
EDIT isn't just a place to learn cool things, it's also a place where you can meet some really cool people😎. Don't waste time, apply now! Your new best friend might just be at EDIT too.
#EDITworld

EDIT
21-04-2019
The first steps at EDIT were made over 20 years ago in Ljubljana. Since then,
#EDITworld
has spread across the region and now takes place in seven cities. 🙌🎈

EDIT
19-04-2019
Little else feels as good as accomplishment.
#EDITworld
provides that feeling to all of its participants, marking not the end of the road, but the beginning of a great new one! 😎🙋‍♂️ 👉 edit.world

EDIT
16-04-2019
We'll give you a new perspective of what your future can be 😀. Come and join us at our FREE IT summer school.
#EDITworld

EDIT
11-04-2019
Practice makes perfect. 🎯 The same goes for everything. But everything starts with setting your goals. When you know your goals, hitting them in the center is much easier.
#EDITWorld