NEWS
Facebook
NEWS
20th EDIT – Comtrade's IT summer school kicks off in Ljubljana and four more cities: Two More Cities To Follow Next Week
16-07-Mon
Comtrade's traditional IT Summer School began today, welcoming students to its company-based campuses in Slovenia (in Ljubljana and Maribor), Bosnia and Herzegovina (in Sarajevo and Banja Luka), and Ireland (in Dublin). Campuses in Serbia (Belgrade and Kragujevac) will open in one week.
"EDIT" ("Education for Innovative Thinkers") first started 20 years ago with ten students. Now there's 106 of them, in seven cities. Starting today, through July 29, EDIT2016 will provide them with two weeks of learning, project work, team building, fun activities and an overall unforgettable experience.
Each campus has a pre-selected topic, ranging from Mobility as a Service, through the Internet of Things, to Cloud and Microservices. By working on specific projects, to be applied in real life, students will update their school knowledge. By doing practical work in small teams, they will learn group dynamics, leadership challenges, and project management first hand. That practical side –insight into what it's like to work in a real workplace, with real co-workers – is what participants of previous programs highlight as the greatest benefit gained at EDIT.
Already a leading IT summer school in Southeast Europe, EDIT expanded to include Ireland this year. More than 400 of the brightest, most talented students from technology high schools and universities have applied this year. This year's program was also open to international students – applicants from countries beyond those where Comtrade is located. Since EDIT's first iteration in Ljubljana 20 years ago, more than 1,000 students have attended the summer program.
The 20th anniversary of EDIT has a festive side as well. The Ljubljana campus is the venue of the anniversary celebration, scheduled for 4 PM, on Monday, July 11. All alumni of EDIT Slovenia, where the school originated, are invited.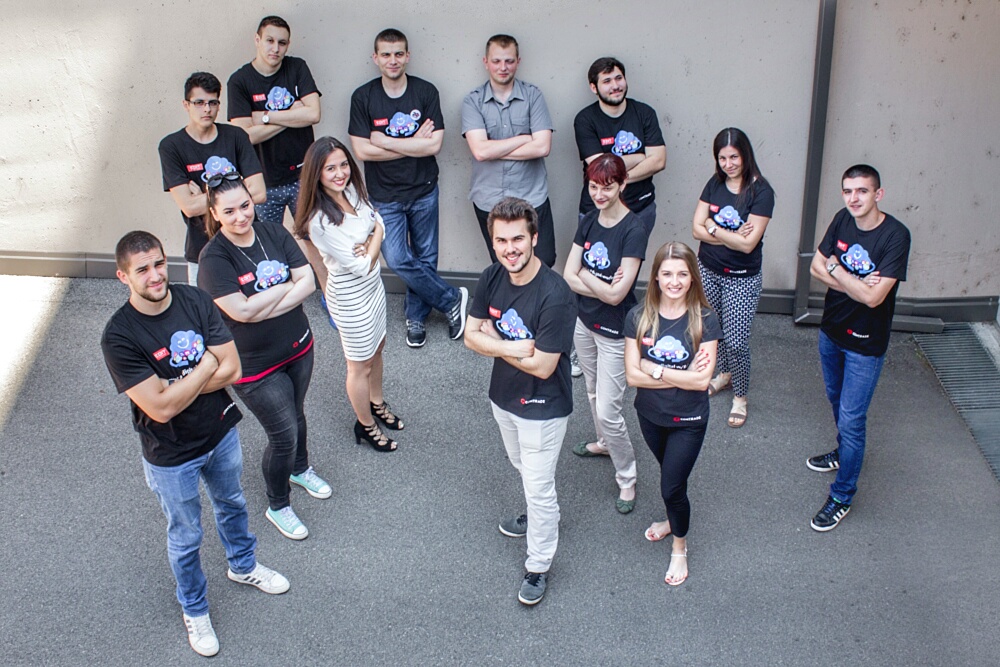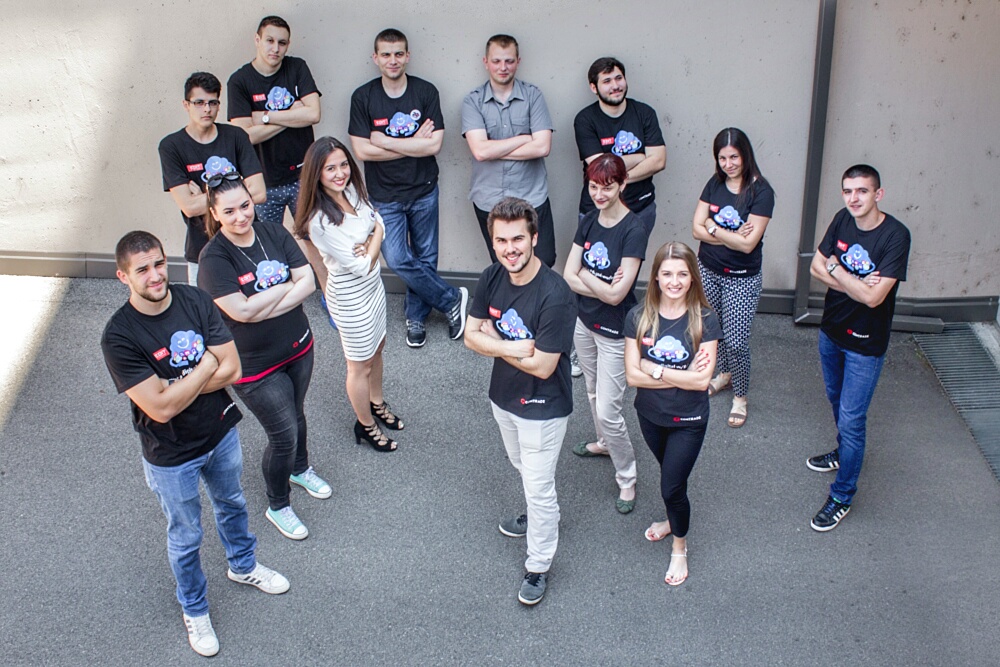 Facebook

EDIT
29-07-2019
Time truly flies by when you're having fun, so it's not surprising that
#EDITworld19
is already over. It was amazing though and the students were fantastic. 🤩 We're sure they left with more than with which they came and that EDIT will be one of their favorite memories. Here's a special thanks to them and to all at Comtrade which made it possible. We're looking forward to next year! 🙌

EDIT
25-07-2019
As
#EDITworld19
slowly comes to an end, participants have just one more day until their final solution presentations. In the meantime, we ventured outside to have some fun in the sun and show off that team spirit! 🤩

EDIT
24-07-2019
Our projects where specifically designed to inspire our students, engaging them in problem solving, critical and creative thinking, and problem solving in IT. 🔎 Hope to see them have great IT careers after EDIT.
#EDITworld19

EDIT
23-07-2019
There's nothing like a good team to get the job done. 🙌 That's what we're teaching our students at
#EDITworld19
. 🥇

EDIT
19-07-2019
We've been at inspiring through education for over 20 years. Every generation boosts our resolve to continue on to the next. 🎈